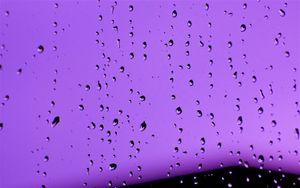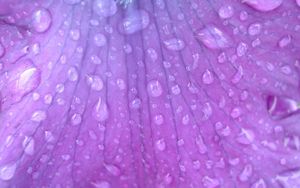 REVIEWS
"We live in a time of serious transition in our global society. The arts provide a significant opportunity to culturally name and support the change we want to see in our world. WEEP is sounding the note of peace building through their music and presence and it is a joy to journey with them. Check out their music - it is harmony and messaging for a Culture of Peace."  
~Dorothy J. Maver, Ph.D., President of the National Peace Academy 
"Knights After Night –Brevard Live Magazine by Charles Knight & Lissa Galindo Then there was Jamming for Jimbo...........There were so many talented bands and musicians in attendance that it would be impossible to name them all in a column this small. do, however, want to mention WEEP, the all female band that has begun to make some waves around Brevard. We were treated by a set from them at our Rockstar Jam at Lou's Blues as well! ." - Charles Knight & Lissa Galindo 
— Brevard Live Magazine
"Local Lowdown –Brevard Live Magazine By Steve Keller Got to give props to everyone that supported James "Jimbo" Garris at last month's "Jammin 4 Jimbo" benefit. A good deal of money was raised to offset some of Jimbo's medical expenses. The generosity of the music scene and relative strangers never ceases to amaze me as we help out one of our own. I saw a lot of people that day; some who I haven't seen in a long time, others I may never see again. The music genres varied but all were there to support Mr. Garris and his road to recovery...... A band that graciously donated their time and talent is WEEP. This band of ladies' history dates back almost 20 years! Getting their start in the midwest, WEEP now calls Cocoa home. Gigging locally as well as making an appearance at Orlando's Hard Rock Rising competition, this is a band to watch. Roctober offers high profile concerts for our local scene so be on the lookout for WEEP." - Steve Keller 
— Brevard Live Magazine
"The Celtic Mystic - Luna Tick Diary feat. WEEP with Caithe Cameron –Celtic Mystic Hour from Celticai Studio on Reflect Radio Reflect Radio is honoured to have WEEP as one of their feature artists. Their combination of modern rhythms and empowering themes brings them to the forefront of their genre. Combined with their fun and obvious passion for reaching out to help others, WEEP continues to be a relevant and real voice in a landscape of empty promises. Tune in and hear their reality - it will resonate within! www.celticai.com.au" - Caithe Cameron 
— Celtic Mystic Hour on Reflect Radio
TESTIMONIALS
(Jennifer Ferren – Musician/Recording Artist)
"WEEP is a powerful group of ladies who, true to their word, rock the world with their special brand of positive music! I am wearing their T-shirt even as I type, seriously. I have worked with WEEP on many occasions and seen them perform and can truly say they are uniquely talented, stellar artists. They always get a fantastic response from the audience and pack a power-filled positive punch. If you have a chance to book them, do not pass it up. They are well worth the time and energy to host a special event and will not disappoint. Don't let the name fool you, there's nothing sad about these ladies. They bring smiles and joy and high energy to all they meet."
 (Kim Belew – Rap Artist/Musician/Recording Artist)
"The ladies of the band WEEP write music to change the world and connect to hearts. Their words and sound are unique, brilliant and beautiful. They bring a fresh sound to the message of peace, social justice, positive change and hope. Any community will benefit and be uplifted by WEEP's sharing and heart opening message and music. They are truly inspirational!"
 (Amy Steinberg – Musician/Recording Artist)
"The women of WEEP are uplifting, inspiring, and just plain rockstars! When they play together they lift the vibration of the room and they are here to help raise the consciousness of the human race! Booking WEEP is a great idea for whatever event you might have."
 (Chelley Seibert – Musician/Recording Artist)
"I have had the privilege of playing with WEEP over the past few years and can tell you they are one of the most professional, dedicated and FUN bands I've ever seen! Their tight harmonies, high-energy, and impactful messages are presented with a dynamic delivery straight from the heart. I love these ladies.... and you will too!" - Chelley Seibert
 (David Roth – Musician/Recording Artist)
"How do you combine rock, funk, and high energy with New Thought sensibilities?  WEEP has figured it out, and delivers music with passion, drive, enthusiasm, musicality, and commitment to raising consciousness…a great combination in my book."
 (Rev Suzan Bailey)
I have been fortunate not only to know Weep, the band, but also to know the members personally. It is these talented, dedicated, powerful women who make up the band that together make the Weep experience magical. They not only have an inspirational message in their music, they live the message that they sing. The music is alive with insight, motivation and fun. You will want to sing along, dance, laugh and cry. I have seen them in many different settings, and whether in a spiritual center, street party, fund raiser, or community event, they rock people inside and out. Occasionally the perfect pieces come together to create a unique blessing. Weep is an example of the Universe working at its best to "be the change you want to see." Invite them to come and shine their light in your community, you will be so happy you did!